ALL-INCLUSIVE DOG BOARDING IN JACKSONVILLE, FL
Dogtown has created a themed environment that allows your loved one to enjoy their vacation as much as you are enjoying yours.
Included with each dog boarding stay at no additional cost:
Playtime
Pool time
Activities
Administering of medications
Friendly Staffing
On-site Animal Hospital
(if needed 8am-6pm)
Maid service
Beds and Blankets
After hours pick-up
(by appointment only)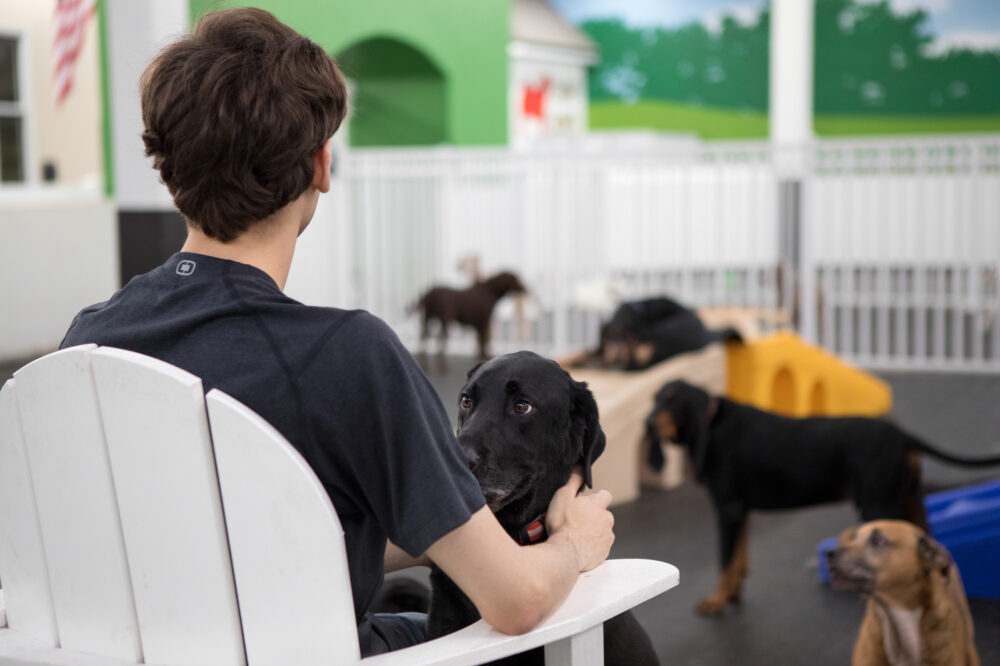 ALL INDOOR LUXURY DOG RESORT
Expect luxury in all aspects of dog boarding at our resort. We have a 30,000-square-foot expansive indoor facility that has plenty of room to let your dog stretch their legs.  Our environment maintains the perfect temperature year round and at Dogtown it never rains.  We have multiple play areas so we can customize playgroups by temperament, age, size, activity level, etc. and our indoor pool is a big hit with most of our guests. Additional services on-site:
Animal Hospital
Spa (Grooming)
All-natural pet market
PROPERLY TRAINED STAFF MEMBERS
The friendly, experienced professionals at our dog boarding resort want to ensure that all of your pet's needs are being properly addressed. That is why all of our staff are nationally trained to the highest pet care standards. Ongoing education and workshops are designed to teach dog body language, group interaction, and dog behavior. This enables us to offer the best care possible to your pet.